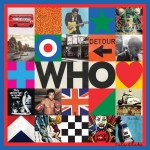 The Who - UK / Ireland Tour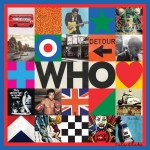 The tour is cancelled

(all dates postponed)
rescheduled dates (cancelled)
18. March 2020
DUBLIN 3 Arena
05. March 2021
6. April 2020
LIVERPOOL M&S Bank Arena
08. March 2021
23. March 2020
GLASGOW SSE Hydro Arena
10. March 2021
21. March 2020
NEWCASTLE Utilita Arena
12. March 2021
25. March 2020
LEEDS First Direct Arena
15. March 2021
1. April 2020
BIRMINGHAM Resorts World Arena
17. March 2021
28. March 2020
LONDON Royal Albert Hall (TCT)
20. March 2021
8. April 2020
LONDON SSE Wembley Arena
22. March 2021
3. April 2020
NOTTINGHAM Motorpoint Arena
24. March 2021
30. March 2020
CARDIFF Motorpoint Arena
27. March 2021
16. March 2020
MANCHESTER Arena
29. March 2021

Record Collector Presents The Who
The latest Record Collector magazine Special Edition will thrill fans of the explosive rockers, one of the most successful and most collectable British bands of all time. With fantastic features and interviews from the Record Collector archive, newly commissioned pieces from some of the best music writers out there, and in-depth looks at their most sought-after records and memorabilia, it'll resonate with rock lovers of every g-g-generation. (Release date 11 February 2021)

Das englische Magazin Record Collector widmet sich in seiner neuesten Spezialausgabe ganz The Who. Viele Artikel, Interviews und Einblicke in Schallplatten und Sammlerstücken bilden den Inhalt des Heftes. (englischsprachig, VÖ 11. Februar 2021)


Record Collector shop

Front Row Live Q&A with Roger Daltrey (internet event)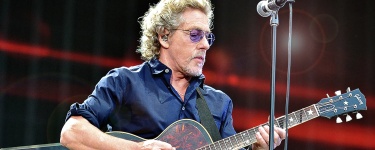 KLOS and Rock 'n' Roll Fantasy Camp presents a live online and interactive Q&A event with Roger Daltrey on Saturday 14 November 2020. Chat and interact live with Roger (only 25 spots available), or participate as a viewer in this exclusive online Q&A event. A portion of proceeds to support Teenage Cancer America.

information and tickets

Essential (3CD)
Universal/Spectrum has released a new 3-CD collection containing 49 tracks from The Who's 55-year career. It comes at low price in a 3-part foldout card cover with no booklet. (Release date 16 October 2020)

Universal/Spectrum haben eine neue 3-CD Zusammenstellung mit 49 Songs aus der 55-jährigen Who Karriere herausgebracht. Kommt zum Niedrigpreis in einem dreifach aufklappbaren Pappcover ohne Begleitheft. (VÖ 16. Oktober 2020)


The Who - Every Album Every Song by Geoffrey Feakes (Book)
This book examines each one of the band's studio albums, including the latest Who released in December 2019. Non-album tracks are also included and the book traces the band's long and diverse history. Compilations, live albums and soundtracks are also discussed, making this the most comprehensive guide to the music of the Who yet published. Whether the reader is a diehard fan or someone curious to see what lies beyond Tommy, this is essential reading. (Sonicbond Publishing, August 2020)

Dieses Buch behandelt jedes Studio Album einschließlich des neuen Who Albums von 2019 und auch Songs, die nicht auf einem Album erschienen sind. Das Buch führt durch die lange Geschichte der Band, Live Albums, Soundtracks und Zusammenstellungen werden ebenso besprochen. Damit wird dieses Buch zu dem bislang umfangreichsten Leitfaden, der je zu der Who Musik erschienen ist, unabhängig davon ob man ein waschechter Fan oder nur neugierig ist, was es außer Tommy sonst noch gab, es ist eine unverzichtbare Lektüre. (englischsprachig, 160 Seiten, Sonicbond Publishing, August 2020)


announcement on blabbermouth.net

A Quick Live One (LP)
The Who's incendiary live performance at the legendary 1967 Monterey International Pop Festival, remastered and available for the first time on vinyl. Classic high-gloss tip-on style jacket, printed inner sleeve and red/white/blue striped vinyl, limited to 6500 copies. Originally scheduled for Record Store Day April 2020, rescheduled to October, finally copies are available in August.

The Who's Live-Show bei dem legendären Monterey International Pop Festival 1967, remastered und zum ersten Mal auf Vinyl erhältlich. Kommt im klassischem Hochglanz- Cover, mit bedruckten Innenhüllen und auf rot/weiss/blau gestreiftem Vinyl, limitiert auf 6500 Exemplare. Ursprünglich für den Record Store Day im April 2020 geplant, dann verschoben auf Oktober und letztendlich sind einige Exemplare seit August erhältlich.


Odds And Sods - Record Store Day Edition (2LP)
One of the very first 'rarities' collections, originally released in 1974, this reissue includes the original LP sequence on disc one and adds 14 bonus tracks (B-sides, rarities and extras) on disc two. Pressed on heavyweight coloured red and yellow vinyl, it also features the replica 1973 North American tour poster image (as part of the gatefold) and lyric insert, with two printed inner bags. Remastered and cut using half-speed mastering process at Abbey Road studios. (Released on Record Store Day 29 August 2020)

Eine der ersten Raritäten-Zusammenstellungen aus dem Jahr 1974, die nun als Doppelalbum wiederveröffentlicht wurde. Neben den Songs der Original-LP sind 14 Bonus-Tracks (B-Seiten, Raritäten und Extras) enthalten, die alle im Half-Speed Mastering Verfahren in den Abbey Road Studios remastered wurden. Gepresst auf schwerem rot und gelb farbigen Vinyl, mit aufklappbaren Cover, bedruckten Innenhüllen und Songtexten. (VÖ anlässlich des Record Store Day am 29. August 2020)


The Who - Who (LP / CD)
The Who are back with their first new studio album in thirteen years entitled WHO. The eleven tracks were mostly recorded in London and Los Angeles during Spring and Summer 2019. Roger and Pete are joined on the album by long-time Who drummer Zak Starkey, bassist Pino Palladino along with contributions from Simon Townshend, Benmont Tench, Carla Azar, Joey Waronker and Gordon Giltrap. The album cover has been created by famed pop artist Sir Peter Blake who designed and contributed a painting to the sleeve of The Who's album

Face Dances

in 1981. Roger rates it amongst their strongest

I think we've made our best album since Quadrophenia in 1973, Pete hasn't lost it, he's still a fabulous songwriter, and he's still got that cutting edge

. (Release date 6 December 2019)

The Who sind zurück mit ihrem ersten neuen Studio-Album seit 13 Jahren, das den Titel WHO trägt. Die 11 Songs wurden meist in London und Los Angeles im Frühjahr und Sommer 2019 aufgenommen. Auf dem Album werden Pete und Roger unter anderem vom langjährigen Who Schlagzeuger Zak Starkey und Bassist Pino Palladino begleitet. Das Album Cover hat der berühmte Pop Künstler Sir Peter Blake entworfen, vom dem bereits das 1981er Platten-Cover zu Face Daces stammte. Roger kommentiert: Ich denke, wir haben das beste Album seit Quadrophenia 1973 gemacht, Pete hat nichts verloren, er ist nach wie vor ein Hochkaräter und fabelhafter Songschreiber. (VÖ 6. Dezember 2019)


The Who News Archive

The Who Onstage 1969-1971 by Stewart Hellman (Book)
This book features 125 photos Stewart Hellman shot from front row orchestra seats at Woodstock, Fillmore East, Tanglewood Music Shed and two gigs at Forest Hills Tennis Stadium. It is available in paperback and hard cover (coffee table) forms and can be purchased from amazon.com and barnesandnoble.com and many other sites.

Stewart Hellman's Buch enthält 125 Fotos, die er in Woodstock, Fillmore East, Tanglewood Music Shed und bei zwei Konzerten im Forest Hills Tennis Stadium unmittelbar vor der Bühne aufgenommen hat. Es ist als Paperback und Hardcover erhältlich und kann unter anderem bei amazon.com und barnesandnoble.com gekauft werden.


The Who Lost Albums by Brian Stefans
Brian Stefans created a website that imagines additional albums for the Who's career, including an LP under the name of the High Numbers. Brian did a really notable job gathering together and organize all the non-album tracks that have appeared on the streaming services. He has even designed covers and each album also has extensive liner notes with partly fictional explanations of how the albums came to be.

Brian Stefans hat eine Webseite mit denkbaren zusätzlichen Who Alben gestaltet, inklusive einer High Numbers LP, und hat dabei wirklich bemerkenswerte Arbeit geleistet, die ganzen bisher nicht auf Alben erschienen Songs über Streaming Services zusammenzustellen. Brian hat hierfür sogar Plattencover entworfen und zu jedem Album eine ausgiebige Entstehungsgeschichte geschrieben.


The Who - The Lost LPs

The Who Cup by Daphyl's
Daphyl's proudly brings the world of Rock 'n' Roll to our youngest generation. Give your little one a lesson in music history with this legendary The Who

Union Jack

Insulated Sippy Cup by Daphyls. This stylish design features a locking and spill proof lid with an easy to clean soft spout. Perfect for your own cool rockin' toddler. Discover many The Who and other bands products at Daphyl's shop.

product information

Daphyl's shop
---
© 2000-2021
This site is hosted by Christian Suchatzki, Germany
chris@the-who.net